Illinois Cardiovascular Specialists provide
state-of-the-art treatment for cardiovascular and vein diseases.
Dear ICS Family,
The health and well-being of our patients is and has always been our highest priority.  Amid this Coronavirus (COVID-19) pandemic, we at Illinois Cardiovascular Specialists will continue to deliver the highest level of medical care with the greatest level of precaution to keep you and your family healthy and safe.  
In our office, we have always maintained the highest level and state-of-the-art precautionary measures against the transmission of any disease.  We always wear single-use gloves and masks during procedures to protect both you as our patient's and us as your provider. Our medical equipment is single-use disposable. All work surfaces or items that may be touched throughout the procedure are cleaned with a high-quality disinfectant that kills spores, bacteria, and viruses followed by the placement of a disposable barrier wrap.  And lastly, as always, we thoroughly wash our hands before and after every patient encounter.
The best way for all of us to stay healthy is in the prevention of transmission of the disease. Therefore, we would like to highlight common sense practices to avoid contracting any airborne respiratory disease:
Avoid close contact with people who are sick or have symptoms.
Avoid touching your eyes, nose, and mouth.
Cover your cough or sneeze with a tissue then throw the tissue away.
Clean and disinfect surfaces frequently.
Wash your hands often with soap and water for 20 seconds.
Use hand sanitizer with at least 60% alcohol when soap and water are not available.
Stay home when you are sick.
Staying home when you are sick is an important with regard to any upcoming appointment that you may have with us and our staff.  If immediately prior to your appointment you answer "yes" to any of the following questions, please call us to reschedule your appointment, and then contact your primary care physician for medical advice:
Do you have a fever (body temperature greater than 99 degrees), or have you experienced fever in the past 14 days?
Do you have a recent onset of respiratory problems such as cough or difficulty breathing?
Have you recently traveled to any location that has a level 3 Travel Health Notice (found on the CDC website)?
Have you come into contact with anyone with confirmed Coronavirus (COVID-19)?
 We want to assure you that we are following the guidelines to the prevention of transmission of the COVID-19 virus as well as any other disease.  If you have any questions, please call us so that we can address any concerns that you may have.  We look forward to seeing you soon.
 
Stay Well,
The Physicians and Staff at ICS
Cardiologist and Vein Treatment Center in Crystal Lake and Barrington, IL
At Illinois Cardiovascular Specialists, we take pride in providing our patients with high quality, innovative care. We are here to give you an accurate diagnosis before providing you with the most up to date, proven treatment options. Our team specializes in cardiovascular and vein treatments.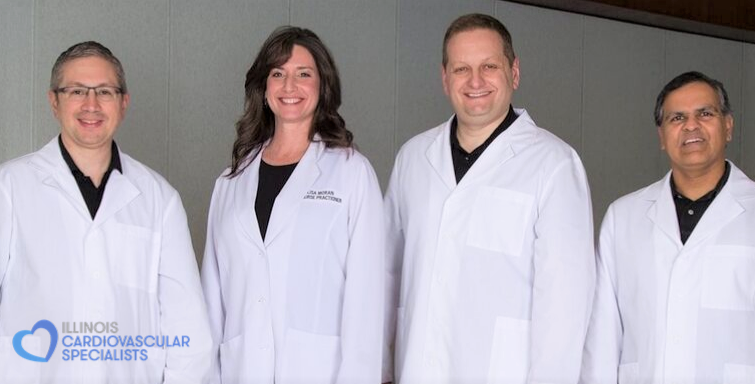 Cardiologist near Buffalo Grove, IL
We are proud to be a leading cardiac center that's convenient for you. With a highly dedicated and compassionate team, we provide the most advanced diagnostic and treatment options for managing heart and vascular disease.
With cardiovascular tests that can often be performed right here in our office, our team of doctors are able to accurately diagnose your condition. Our office-based tests include echocardiograms, arterial ultrasounds, and stress tests among others. We've also performed countless cardiovascular procedures such as cardiac stenting, cardiac catheterization, and electrical cardioversion.
Vein Treatment Center near Lake Zurich, IL
If you suffer from venous insufficiency, you need a team of expert vein specialists to help you find relief from your symptoms once and for all. Our vein specialists will diagnose your condition before educating you on the best varicose and spider vein treatment options available. Our treatments are innovative and cutting-edge so you know you're using only the best possible treatment for your condition.
Visit our team of specialists in Crystal Lake, IL today
If you're looking for an expert, innovative, and compassionate team to diagnosis and treat your cardiovascular or vein condition, then we'd love the opportunity to provide you with the high-quality care you deserve.
Contact us online or give us a call today at (815) 477-8900 to schedule an appointment at our Crystal Lake or Barrington, IL, location. You can also contact us online to request an appointment and view our hours and locations.
From the team at Illinois Cardiovascular Specialists, we look forward to providing you with exceptional care!
We proudly serve patients from around Illinois, including: Crystal Lake, Barrington, Lake in the Hills, Buffalo Grove, Kildeer, Lake Zurich, Algonquin, Cary and Fox River Grove.
Our facility is accredited by the Intersocietal Accreditation Commission (IAC) for nuclear cardiology. By voluntarily submitting to a review of our daily operations, we demonstrate a commitment to performance quality and meet nationally recognized standards.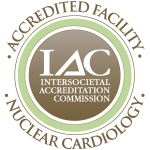 Mission Statement
Our physicians are committed to remaining current on the latest medical advancements and are active in educational activities in the community. Our physicians continually strive to use their knowledge and expertise to treat our patients with compassion, sensitivity and attention to the patient as a whole.